So it's like this.  I'm really, really, reallyreallyreallyreally grateful to have a job right now.  I'm also reallyreallyreally grateful to be healthy, and that all my family and friends are healthy, and I'm in a good place insofar as the state of the world goes.  But if you will indulge me, I'd like to be cranky for a moment –
I finally got to the point that I have disposable income and there's a pandemic keeping me from using it and it's not fair.
 Yes, I know, I'm lucky and fortunate and blah blah blah, but after a  decade of being frugal and fiscally cautious because I had to be, I finally deserved to have some damn  fun for a change and I can't right now and I'm getting a little grumpy as a result.  At least I'm able to leave the house again – the 14-day quarantine I mentioned in my last post passed without incident and I continue to be just fine, and I'm heading back into my office – but I'd love to be able to finally treat myself to a movie in a theater, or a slice of cake and some tea at a local coffee shop, or stuff like that.  Y'know, fun stuff with money.  Sure, I could always delegate even more of that to the savings and the debt paydown, but I've already budgeted for those well and I have some money left in my pocket that I can jingle and play with, and the playground is closed.
So – that, plus the fact that I'm spending more of my time than usual sitting inside and staring at my walls, is probably what is driving me to embark upon some DIY decorating and makeover projects, including a serious upgrade of my bathroom.  I can't do too much, because I rent – so no replacing the countertops or knocking through walls or anything like that (this is probably saving me from myself, if I'm being honest).  In the bathroom, too, the walls are made of this annoyingly crumbly drywall that hasn't ever really been good about holding a nail, so I can't nail up anything heavy.  So I'm kind of confined to wall art and small container storage.  And nevertheless – I'm getting some ideas.
Decor and a second towelrack were the biggest things I needed in my bathroom anyway.  We have a glass door, so there's no need to change it out for a curtain; there's a huge mirror that runs along an entire wall; the light is good (there's no window, but there's a big bright light over the mirror); and there's a fairly generous built-in cabinet so we're good for storage.  But there's only one towel bar, and I've tried several options over the years to create towel storage for a second person; other screw-in bars have fallen out of the wall, as have hooks.  Also, puzzlingly, there are two phone jacks placed right bang in the middle of the wall just above the existing towel bar.  I am at a loss to explain why there are  any phone jacks in the bathroom, much less why there are  two.  They've always been unsightly, and I've been meaning to get something to cover it up.
And then I saw these.
I have a soft spot for WPA poster art, and these not only match the blue and white in my bathroom, they're thematically appropriate.  ….Yeah, the teeth one is a little weird, but that's the one that's going to go behind the door.  As is – the suction cup towel rack that Ikea just started making!
It's the right size, it can attach to the tile on the wall, it's perfect.   Finally!  
And while I'm shopping Ikea online, I'll have a look at some of the container storage ideas; that built-in cabinet is nice, but it's open shelving, and you can see all our toiletries haphazardly jumbled onto the shelves.  At least I can try to corral them in more attractive boxes or something.  And – the bottom couple shelves are where we've stashed cleaning supplies and toilet paper, but a couple of small tension rods and some blue dish towels on café clips should hide those nicely.  I also learned that the company that makes those Command strips for nail-free pictures also make stick-on  floating shelves.   They can't hold much, but they should be enough for small decorative touches, like candles or fake plants or other little decorative fussy stuff.   And Roommate Russ has been asking about a night light in there – but we have only one outlet in the bathroom and that limited options some.  But I found some decorative ones that run on batteries and have a timer.
So that's the bathroom sorted!  But then there's my bedroom….I've had a poster hanging over my bed for a while, paying homage to the Freedom of Speech –
It's striking, and I still like it, but wanted to go with something a bit brighter and lighter.   And then I thought of a way to help a friend through this process as well – Colin, like most artists, has had a cut into his sales because a lot of the live craft fairs that he usually hits up are getting cancelled.  So I'm visiting his online shop and picking up one of his prints instead: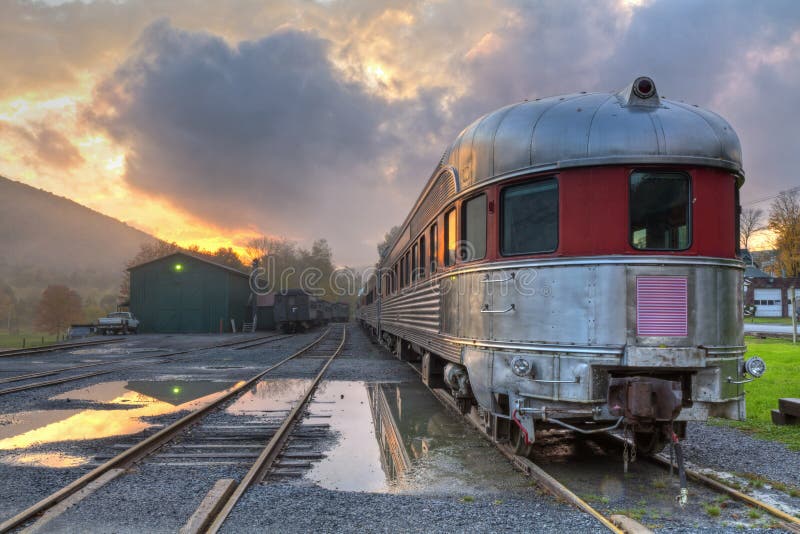 I also have a haphazard half-assed gallery wall that needs some better organization and curation, and maybe I can add some decorative prints I've also picked up over time.  I'm also going to bust out the glue gun and some scraps of decorative trim and lace and try to DIY a Moroccan wedding-blanket style throw pillow; I also have a big oversized mug that I may turn into a little succulent garden or get some air plants to scatter around.
The kitchen is getting a little love as well – for some reason I am unable to ascertain, I picked up a couple of used coffee sacks that looked kinda cool –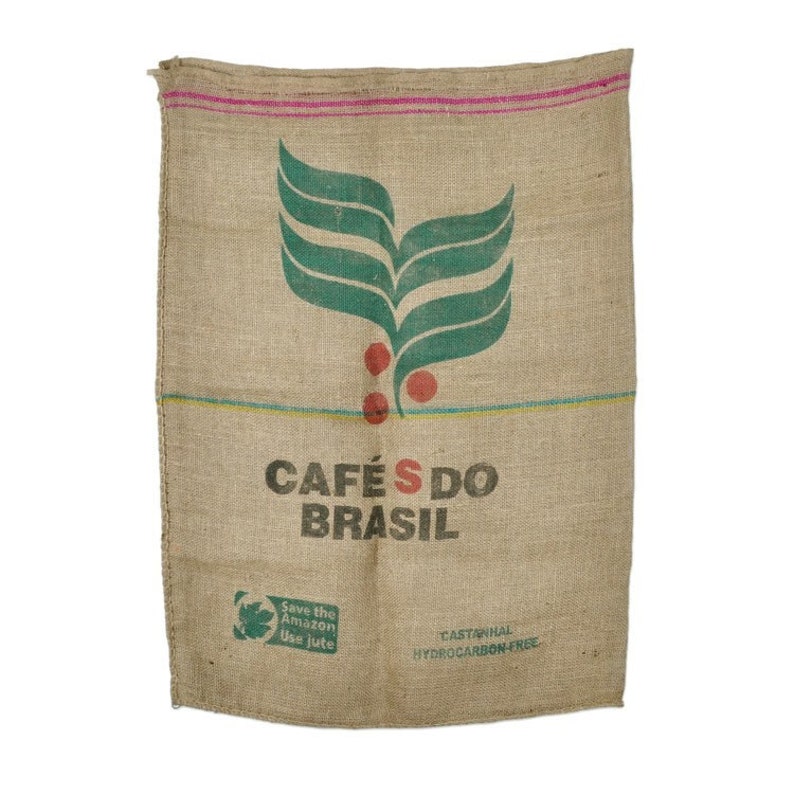 I assumed that I'd figure out something to do with them.  And a couple days later someone in the building next door put a frame out in the trash that was the perfect size to frame one.  That's going over the kitchen table.  And the back also has a design that is just the right size to get inlaid in an old junky metal TV tray that I've been trying to fix up (I tried stenciling it, but that didn't work as I have neatness issues).  And elsewhere in the kitchen, if I'm lucky and win out on eBay, I'll be hanging this –
Because honestly, that's never a bad idea.
I will endeavor to make my plan of attack this weekend, and may try to get some "before" shots.